Welcome to the 2023 National Games website! We are excited to bring back the AYSO National Games and even more excited for Section 11 to host in beautiful Orange County, California. The first round of lottery drawings will be made July 1, 2022.
The AYSO National Games will be open to:  Core: 10u, 12u, 14u, 16u, 19u and EXTRA: 10u, 11u, 12u, 13u, 14u, 16u
THANK YOU TO OUR NATIONAL GAMES SPONSORS: 
Score Sports, LA Galaxy, AYSO United, Gamechanger,
Sports Pins International, CounterTEN, Hotelplanner.com,
Impact Canopy, FoldAGoal, Dave & Busters, Gatorade,
Schwinn, Stumbling G.O.A.T., Asbury
AYSO Region 111 – San Clemente and Area 11L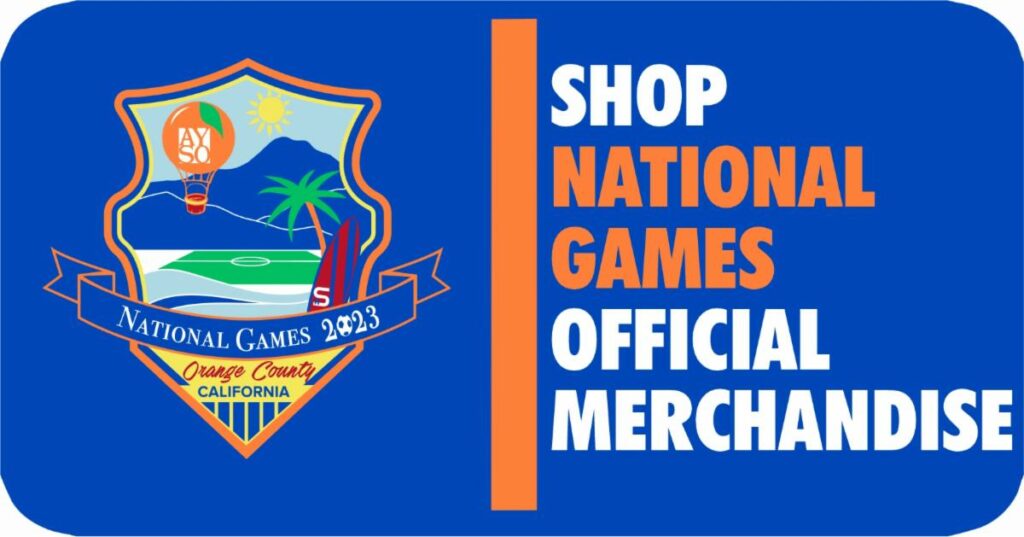 NATIONAL GAMES ONLINE FANWEAR STORE IS OPEN!
We are excited to open our National Games Fanwear Online Store. Feel free to customize your order (you can choose by region) and have your order shipped directly to your house.
Matching team shirts, parent/sibling fanwear, championship shirts, backpacks, warm ups…this store has it all!!! Go check it out…click the link below!
AYSO NATIONAL GAMES ONLINE STORE
---
More details for this exciting tournament will be added as all teams are confirmed!