FIELD LAYOUT
Below is a map of the planned field arrangement at the Irvine Great Parks for the National Games (subject to change). You might have to zoom in on the image to see the details. There are 24 numbered full-sized fields, but some (indicated by A and B) will be subdivided for small-sided matches. The block labeled "REFEREES" will be the main referee station. The five blocks labeled "Area xx" will be satellite field marshal/EMT/referee tables for smaller blocks of fields. Note that the location of these tables might change somewhat as our planning progresses.
Download the field map PDF here: FINAL 2023 NG field map (updated July 22, 2023)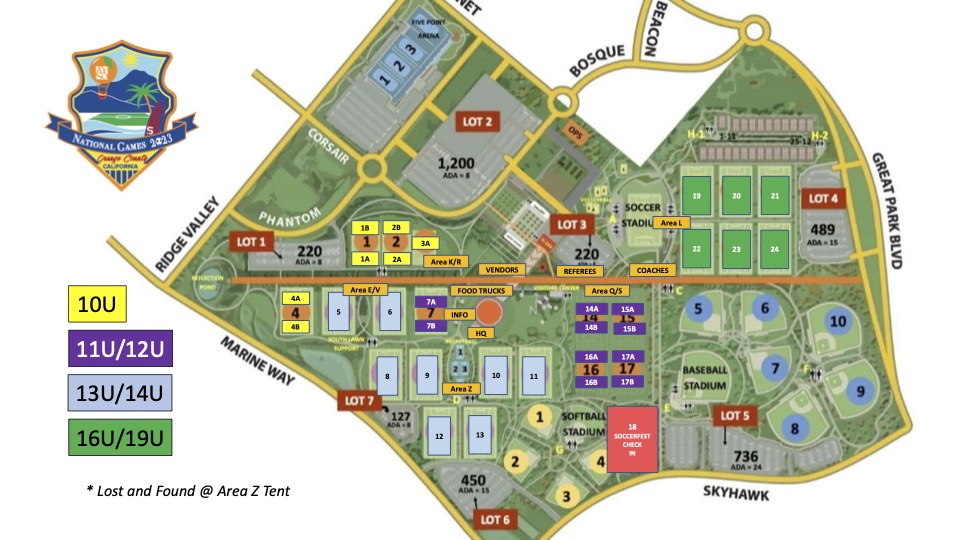 Parking lots also are shown. All parking at the Great Parks is free. We'll be hiring a parking management company to help deal with traffic and parking issues during the Games – more information to follow.